Share in our success: The Imperium Global Graduate Scheme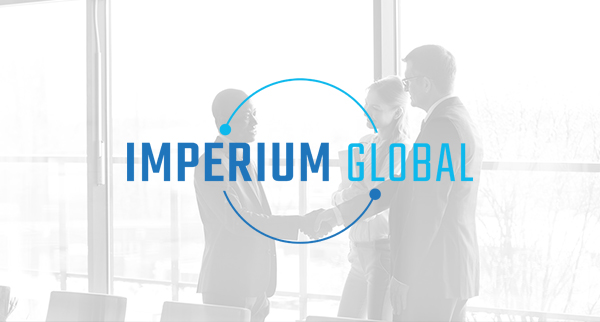 2020 threw a number of hurdles into the path of the Imperium Global team. It took no small amount of dedication and adaptability to traverse the challenging landscape created by the coronavirus pandemic.
Yet here we are, facing down 2021 with a hard-earned optimism and unbridled desire to make this year even more of a resounding success than the last.
I'm incredibly proud of the team we've built at IG. The fact that we've gone from strength to strength during such a difficult time is testament to everyone within the Imperium family. 
Our success is as a direct result of our own recruitment process, where we focus on hiring, investing-in and developing candidates who are a right fit for Imperium. Which is to say; aspirational, resourceful, results-driven individuals. 
Over the course of last year, I had the pleasure of witnessing team members at all levels of the company exceed expectations by succeeding personally. 
From experienced members of the team, calling on their years of industry knowledge to pivot in an increasingly competitive market, to those new members of the team, who displayed tenacity and unrelenting drive against all odds. 
In 2021, we're looking to expand our already flourishing team with talented individuals from the pool of graduates entering the world of executive recruitment for the first time. The Imperium Global Graduate Scheme has been specifically designed to offer prospective candidates the most comprehensive training and development programme in the executive search industry. 
Overseen by our dedicated Learning and Development Executive, we train our graduates through an effective combination of in-house, classroom-based training and vocational training, alongside development programmes delivered by our trusted partners.
We want our graduates to share in our success; so our priority is in developing individuals to be future leaders in the executive search industry, but also leaders within our business. We're looking for people with the desire to succeed, those willing to push themselves and seize the opportunities presented to them with both hands.
By hiring individuals who display the necessary drive and initiative we demand from our employees, opportunities for being fast-tracked through the company are frequent. Rewarding those successful individuals with leadership roles and results-orientated benefits.
What can new graduates expect from a career with Imperium Global?
We're a hard-working team who celebrate success by sharing the spoils. And while results do drive reward at Imperium, we're also big team players. We always celebrate particularly successful periods with team bonding events, and the collaborative environment in our offices is infectious, motivating us all to excel and succeed.
On a personal level, you can expect personalized training and career development planning. A unique benefits package and management elevation opportunities which are only limited by your attitude, drive, determination, and ability.
What do we expect from you?
Tenacity and passion to thrive in a target-driven field, a charismatic yet tactful approach to client communication, and above all – enthusiasm and drive to succeed.
If you're reading this article as a new graduate, and see the qualities I've described mirrored in your own personality – I encourage you to apply today, and kickstart your career in executive recruitment with Imperium Global.
Imperium Global is a leading executive search and selection and leadership consulting firm, providing international solutions with a local level of knowledge and superior customer service – if you're interested in becoming a part of the Imperium family, get in touch today.
Read More
Browse Other Articles