How Executive Search Firms Can Help You Prioritize Candidates
Our highly trained consultants always rise to the occasion and never compromise, making them some of the best in the business. Meet some of our most successful team members.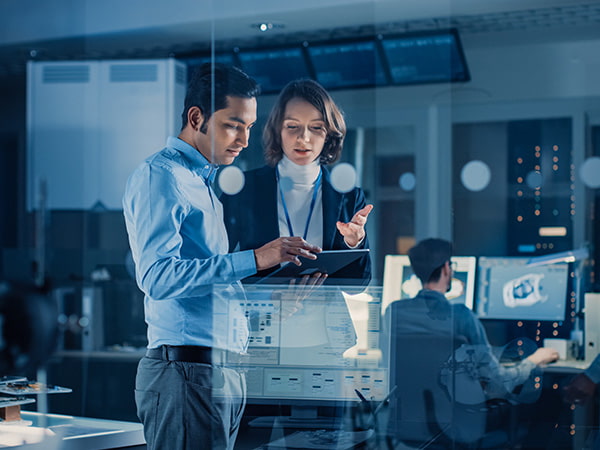 Finding top-flight talent has proven to be a challenge for many organizations in 2021.
According to Jobvite's 2021 Recruiter Nation Report, nearly one-third of recruiters are looking to improve their time-to-hire in the New Year. Of course, this statistic is unsurprising. Not only has 2021 been a year marred by the aftermath of a global pandemic, but slow and inefficient hiring processes have also dominated it.
Historically, hiring has always been an urgent exercise – for both candidates and companies alike. But with some candidates talking about nine-round interview processes, why has placing candidates suddenly become such a challenge?
For many, the first hurdle is sourcing appropriate candidates in the early stages of recruitment. This can go a long way to reducing the amount of time wasted during the interview process. Finding appropriate candidates is just one of the ways a reliable executive search partner can assist businesses, finding the right people before the interviews even begin.
How efficient executive search helps candidates
Not only does an effective executive search process benefit your current candidates, but it helps your organization's future candidates, too.
A recent survey from the global staffing firm, Robert Half, revealed that over a quarter of candidates would feel inclined to leave an anonymous negative comment on a review site, if they felt an inefficient hiring process was stringing them along. Of course, this is detrimental to the company, but it also serves as a huge red flag for future candidates.
Longer recruitment processes can also backfire massively on businesses. The same survey from Robert Half also revealed that 62% of professionals lose interest in a job if they do not hear back within two weeks of the initial interview, increasing to 77% after three weeks. These statistics are staggering. Why, when the talent pool has never been deeper, is it taking longer for organizations to fill positions?
Streamlining your hiring process in 2022
Obviously, something needs to change – and what better time to form new habits than a new year?
Remember, executive search has a sense of urgency for a reason. As an organization, you want to place the right candidate in a role as quickly as possible (to avoid work backlogs and distribution errors). Candidates are eager to leave their old workplaces in favour of the right opportunity.
Simplifying the recruitment process can help ensure that you are interviewing suitable candidates, without accidentally leading on professionals who may not be the right cultural fit for your business. Working with an experienced executive search partner who can analyze your wants and needs for a candidate will take a lot of the early guesswork (and subsequent interview rounds) out of finding the right person.
Final thoughts
When working with one of our expert search partners, we will help you prioritize your candidates and help avoid those red flags in the early stages of the recruitment process. In this ever-changing world, candidates also need to learn to be patient with organizations – it is in the best interests of both the business and executive search partner that a candidate has the best possible experience with your business.
Put your candidates first in 2022; talk to one of our experts today to find out more.
Read More
Browse Other Articles