From Shortage to Success: How Imperium Global is Meeting Biden's Green Goals
The construction industry is facing a talent shortage. With ambitious plans emerging from the White House to rebuild the nation's infrastructure, this talent is needed - now. As talent management experts, here's how we're navigating the sector skills shortage in line with Joe Biden's plans for a more sustainable future.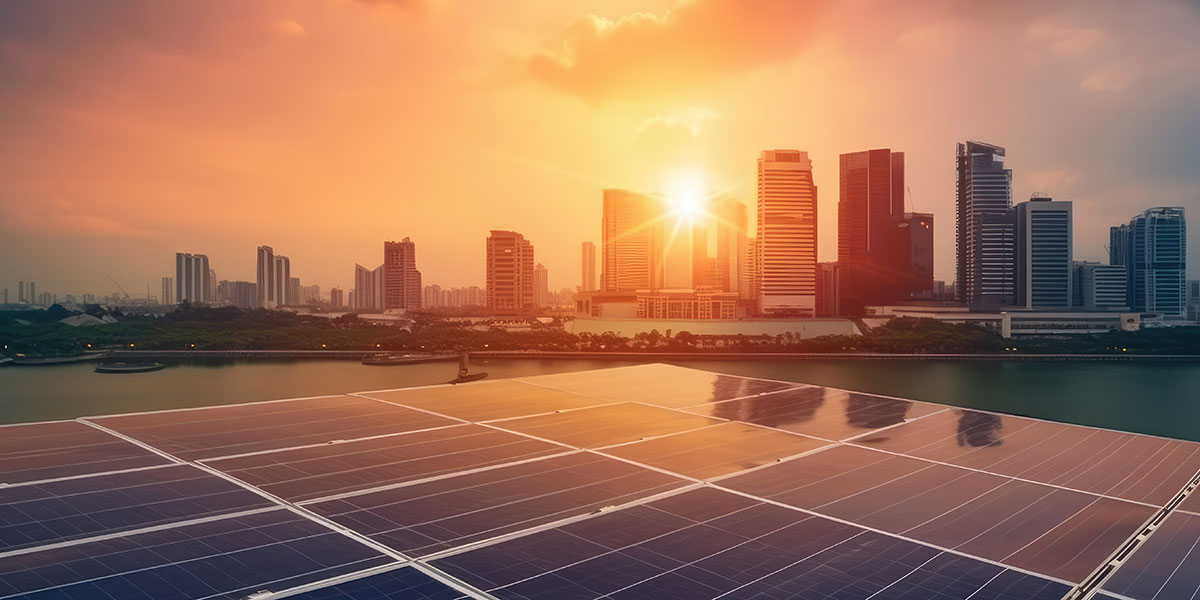 The world is at a crossroads, with the decisions we make today determining the future we leave behind for generations to come.
The need for action in today's climate crisis has never been more pressing, and that's why it's been a top priority in the White House since Joe Biden assumed presidency back in 2021. And, it looks like investing in green infrastructure is a crucial first step.
But there's one problem that could hold these ambitious plans back: the construction industry's skills shortage.
However, as a leading executive search firm, we're well aware of how to best navigate the labour gap to promise success. Keep reading to see how we're helping facilitate Joe Biden's plans for a sustainable future – with the best talent of today.
Investing in America's transformation
Biden set a clear, but ambitious, goal to reimagine the state of infrastructure in the US. His overarching proposal is 'Investing in America', with 2021's Bipartisan Infrastructure Law aiming to transform the nation's decaying buildings, repave crumbling roads, upgrade ageing water systems and more. The act has a key focus on mitigating the impact of global warming, with investments into electric vehicle infrastructure, public transit networks and renewable energy.
Paired with the Inflation Reduction Act in 2022, which marked the largest commitment to clean energy innovations we've ever seen from Congress, a shift towards a greener, cleaner future is afoot. Building on the foundations from the Bipartisan Infrastructure Law, the act's agenda is to invest an estimated $370 billion into solar, wind and electric transportation, making America a more resilient and sustainable country for years to come.
Addressing the skills shortage
But with money pouring into construction projects, we need the right people on board to build them. As it stands, the construction industry averaged 390,500 unfilled positions in 2022, by far the highest amount on record. The skills shortage is no myth; it's a very real and urgent issue.
Recruiting and retaining talent is a huge obstacle currently, with the current workforce heading towards retirement age and fewer young people stepping up to the plate.
To meet this high demand, contractors need to hire around 546,000 workers in 2023, and that's on top of the industry's normal hiring rates.
But this isn't to say that this talent doesn't exist. You just need to know where to find it. Clearly, there's a problem that needs solving. And as talent management experts, we're ready to be a part of the solution.
Developing infrastructure, building teams
Finding talent is our talent. In a time where building green infrastructure is paramount, particularly renewable energy and sustainable transportation, we need to match construction companies with executives that can lead this shift and enable a smarter, more sustainable world – together.
While the apparent shortage has the potential to bring Biden's plans to a screeching halt, we know we've got the expertise to hand to keep the momentum going. Searching for a new kind of industry leader, someone who holds a unique toolkit of commercial, strategic and technological skills, we're looking for nothing short of excellence.
But what sets Imperium Global apart from the rest? Well, it's simple.
Over the years, we've crafted a pool of skilled candidates across the construction sector. And that means we've got access to a unique network of individuals that'd be otherwise invisible to others.
We understand the critical role that the construction industry plays in transforming the country's infrastructure, and making Biden's vision of a climate-friendly future a success. With the world hurtling towards a climate crisis at an alarming rate, we can't afford to waste a minute.
Thankfully, we're at the top of our game with a talented team of people ready to hit the ground running. After all, we're not just an executive search firm, we're passionate about making a difference in the world.
Leading the way
Our process is simple yet effective.
Working closely with our clients to understand their needs and requirements, our consultants will harness their connections to match exceptional talent with world-changing construction companies.
With Imperium Global by your side, you can be confident that you have the best team in place to make the future of green construction a success. Let's build a sustainable future together – one team member at a time.
Read More
Browse Other Articles