So, you want to work in executive search? (Here's what you need to know)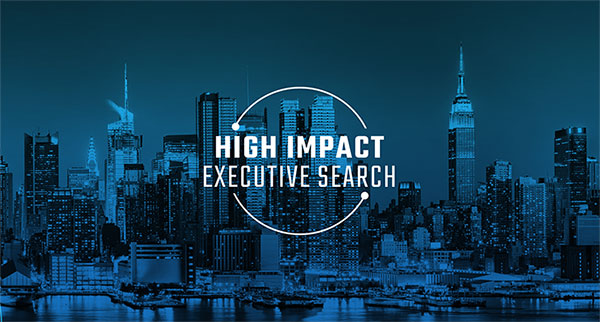 It's hard to believe that I've been working in executive search for nearly a decade.
Nine years ago, I began as a Construction & Real Estate Consultant at Goodall Brazier London Office. In January 2018, Goodall Brazier London became G&E Partners – where I was a Partner & Board Member. Then, in September 2019, I founded Imperium Global.
At one time, recruitment was widely regarded as a career that people fell into. Nowadays, it's getting the recognition it truly deserves – as a rich and rewarding profession where no two days are ever the same.
Since walking through the doors at Goodall Brazier London almost ten years ago, I've met (and interviewed) many recruiters looking to work at either Goodall Brazier, G&E Partners, or Imperium Global. And, I've learnt a fair few things along the way.
There are plenty of reasons why a career in talent management and executive recruitment appeals to so many people. So, if a job in executive search is on the cards, here's are a few things you should know:
Stay connected
Relationships are essential in executive search (understatement of the century). While there's definitely a thrill (that never goes away) in placing a new candidate, it wouldn't be possible without the power of a mutually beneficial relationship between yourself and clients and candidates. Building and maintaining long-term working relationships will be where you find the most value in your job.
You want to be the first person a client calls when they have a role to fill.
You want to be the first person a candidate calls when they're looking for a new opportunity.
Being the person at the end of the phone, or in the coffee shop, or on the Zoom call will help you gain the trust of clients and candidates alike – making them more likely to put your name forward for new business opportunities.
And, it's not just the power of your external relationships – working well with your colleagues is essential, too.
As the adage goes, there's no "i" in team. You need to have the skills to build strong relationships with your coworkers. Demonstrating your communication skills, paired with your team player ability, will help you gain trust and respect.
This leads me to my next point…
When opportunity knocks…
A career in executive recruitment offers great potential. There are few industries where your performance will actively determine your success.
If you can place candidates and smash your targets, you will be actively rewarded with bonuses and progression opportunities. There's no minimum time limit for promotion – if you deserve one, you'll get one! And, if there isn't a senior role available at your firm, some organizations will make a role for you.
Many companies will actively invest in their colleagues, knowing they are the future leaders of the industry. That means you need to seize every opportunity that comes your way. Training, coaching and mentorship will shape the type of executive recruiter you eventually become. Paired with the practical, on-the-job experience you receive, you'll learn more about business than you thought possible.
Be confident in your abilities
Being self-confident – but not cocky or arrogant – will be one of the main factors determining your success as an executive recruiter. Having faith in yourself and your abilities will improve how you're perceived by colleagues, candidates and clients alike – thus improving the likelihood of you being taken seriously within your organization.
And, like any skill, growing your confidence will take time and effort. It will improve as you make more successful placements, demonstrate your negotiation abilities, and continue to learn from your colleagues.
Not to mention, your morals will need to align with the recruitment company where you choose to begin your career. There is no room for underhand techniques. At Imperium Global, we pride ourselves on working with honesty, transparency, and with respect for each other, our clients, and candidates.
The competition is thrilling
As in any industry, not everyone can thrive in such a fast-paced environment as what you'll experience in executive search.
You need to have integrity, a tenacious mindset, a charismatic communication style, and be driven to excel and succeed. That being said, every day is a competition. Whether it's between competitors to ensure your candidate fills a client's role, or a healthy dose of rivalry between your colleagues, it's easy to get a kick out of the competition.
There will always be challenges, like in any job, but the satisfaction you will find from an executive search role is unrivalled. Friendly competition between you and your colleagues will keep you motivated and fired up. Not to mention, the more candidates you successfully place, the increased rewards. At Imperium Global, we invite our successful colleagues to celebrate a successful month, quarter and year with team-bonding events.
Where to begin? The Imperium Global Graduate & Trainee Academy
In just over two years, we've embraced the rapid changes in the recruitment market and across the globe to offer our colleagues the opportunity to grow and develop within their roles continually.
How do we do this? Through our bespoke Graduate & Trainee Academy.
Every year, we look for the brightest talent to enrol onto our fully comprehensive training and development programme. The programme combines classroom-based training with on-the-job coaching and external development opportunities from our trusted partners.
In executive search, the only thing that will hinder your progress is yourself. The Academy offers young professionals and graduates the opportunity to fast-track a career in executive search. Whether you're straight out of university, or simply want a career change, working hard could see you rise to management in as little as nine months.
A place at the Academy may be your one-stop to break into a notoriously challenging industry. A career in executive search and talent management is exciting – not to mention, you'll graduate with a career roadmap that could raise the best performers to equity partners in a matter of years.
Key takeaways
In executive search, no two days are ever the same. And, the impact that you will have on the lives and careers of your candidates can be enriching. Not to mention, the skills you learn as a recruiter are unrivalled.
Our sector will only continue to grow in the aftermath of the pandemic – and you'll want your career to get off to the best possible start. If you think a career in executive search sounds like an extremely fun and rewarding challenge, you wouldn't be wrong. But, only those who understand the importance of what's mentioned above will stand to benefit from a hugely satisfying career.
Read More
Browse Other Articles