ESG: An Essential Consideration for the Next Generation of Young Leaders
Environmental, Social and Governance (ESG) initiatives are critical in the modern day workplace. And, it looks like the younger generation is leading this shift. Here's why you shouldn't ignore ESG, and why your business needs to adapt - or else risk being left behind.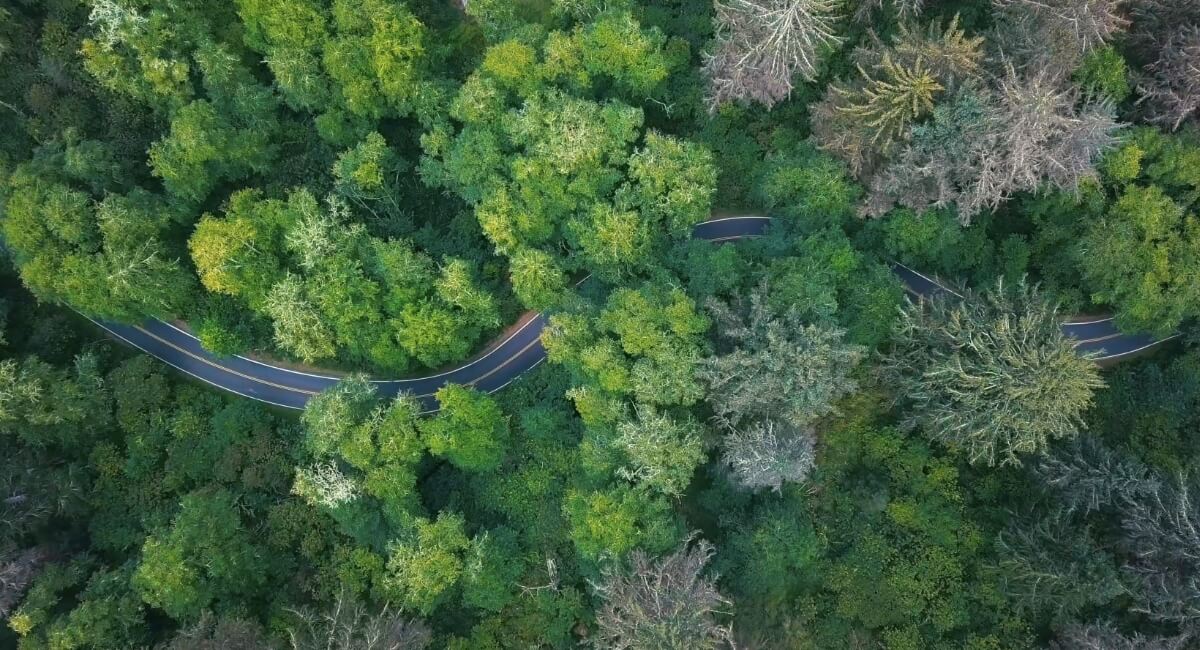 Extremely prevalent in sectors such as construction, infrastructure and engineering, Environmental, Social and Governance (ESG) initiatives are becoming increasingly critical in the modern day workplace. And, it looks like the younger generation is leading this shift.
Reportedly, 46% of the younger generation share a greater interest in ESG principles, when compared to other age groups. For that reason, the C-suite is evolving.
The younger generation are the future leaders of our businesses – shaking up the C-suite as we know it. Soon enough, you'll draw your next leadership team from these age groups, and they'll no doubt want to see what ESG plans you have in place. This is even more imperative when it comes to the built environment industry, who are notorious for casting ESG principles aside.
So, here's why you shouldn't ignore ESG, and why your business needs to adapt – or else risk being left behind.
Why is ESG necessary in the built environment?
Unpredictable by nature, the construction industry is known for constantly going over budget and missing deadlines. As a result, the industry suffers from overworked, stressed employees, poor performance and work quality, a lack of thought into environmental measures and a failure to meet all the necessary regulations, risk assessments and more.
This leads to risk – an unsafe workplace that could cause harm to people and the planet. That's where the younger generation and their interest in ESG agendas will come in.
ESG is a way of assessing a company amongst various ranking factors to build a prosperous, risk-proof business. And as it stands, younger employees routinely rank social and sustainability issues higher than their older counterparts within the built environment.
It's this shift in motivation that's set to make waves in C-suite teams across the construction industry.
How will young leaders facilitate the shift towards ESG agendas?
Environmental
Historically, the construction industry has always been incredibly energy-intensive and a colossal producer of waste. The industry cannot go on the way it is – something needs to change.
Luckily, our next generation of young leaders are more inclined to care about sustainability initiatives. After all, this is the age group that will be living in, and dealing with, the impact of what's happening to our planet. It's only natural they're ready to take a stand.
Not only will young candidates be seeking out roles that see sustainability as a priority, they'll be active participants advising the current executive teams to implement new eco-conscious strategies to make change.
In the built environment industry, this includes an active effort to recycle on-site and manage waste more effectively, reduce water consumption, monitor carbon footprint and look towards renewable energy and resource efficiency. And eventually, this generation will step into the C-suite and help build a climate-resilient, future-proofed built environment.
Social
Construction has always been a male-dominated industry that puts little focus on mental health and wellbeing – which is an issue that needs addressing, now.
Following the pandemic, and still to this day, employees are leaving their current jobs in pursuit of better things. Salary, flexibility, company culture and wellness initiatives are non-negotiables for the new-age employee. And the younger generation will not be afraid to walk away (or speak up) if they don't get it.
Our advice? It's simple. Look to this age group for their opinions on pressing matters in a bid to craft a collaborative, inclusive workplace that benefits company and employees alike.
We predict that the new C-suite will focus much more on diversity, inclusion and workplace wellbeing, all in a bid to build robust, prosperous businesses that hit the 'Social' pillar of ESG. As a result, this will be translated into the work produced, too. Expect to see buildings, infrastructure and other projects in the upcoming years that have a focus on community engagement, accessibility and wellbeing.
Governance
This pillar refers to the overarching structure and strategy of the organisation, alongside policies and controls that inform decisions and ensure the construction industry complies to the law.
In the construction industry, this involves supply chain management (now even more critical when it's important to source materials responsibly and ethically), equality ethics, fair pay and more.
Now more than ever, it's important to start training the next generation of leaders, so they can easily slot into the new-age C-suite team and continue doing good work for the good of our world. Very soon, the younger age group will be best placed to rethink and fulfil innovative business models, structures and strategies, and lead a team of professionals towards the new way of working.
The final takeaway
Now more than ever, it's important for the built environment industry to adapt to ESG initiatives. Looking through the ESG lens, your business will gain greater interest from investors and contractors, increased profitability and a healthier, happier workforce – a business that's ready for the future.
And of course, it's our young leaders that will eventually make these changes, informing decision-making processes, speaking up to make change and building climate-friendly, collaborative workplaces.
Gone are the days where age determines your job role on the job ladder. Nowadays, it's about expertise, leadership potential and skill. Age doesn't matter when you've got talent.
The younger generation is redefining the workplace – and it's up to you to keep up with the pace.
Read More
Browse Other Articles