How can an executive search partner benefit your organization, post-pandemic?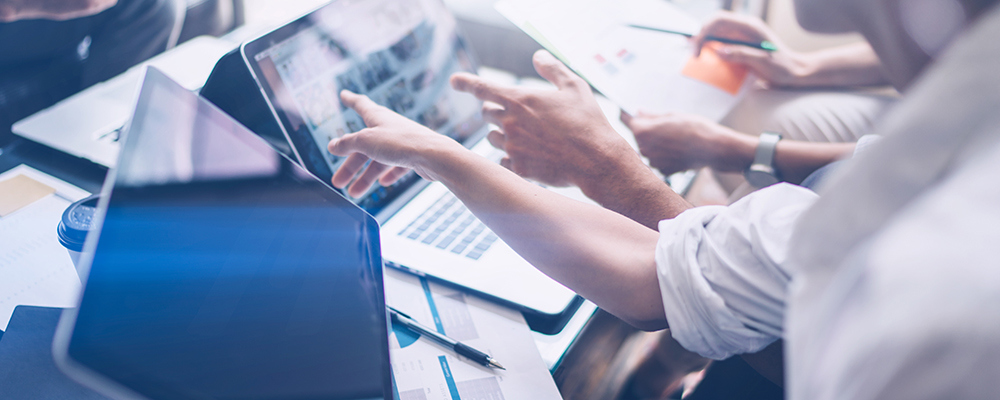 Bringing the right talent into an organization is the key to financial success for many businesses.
And, finding the best candidate for an executive role can be an intense process (with or without a global pandemic thrown into the mix). Needless to say, there's no denying the impact that COVID-19 will leave on the digital landscape.
Executive search isn't going to escape unscathed, either. As we emerge from the pandemic, we're seeing a renewed demand for roles from employees and candidates alike. Over the course of the past fifteen months, many leaders have progressed within their organization, or moved onto another business entirely – leaving internal HR bosses looking for an external partner to find the best candidate for the job.
So, as we head towards a potential (albeit shortened) restriction-free summer, here's why an external executive search partner will always be a welcome addition to your company's recruiting repertoire…
Post-pandemic recruitment is fast and agile
Pre-COVID, the average time to fill a role (from briefing to boardroom) could be anything between twelve and twenty-six weeks. An extended time to hire is no longer attainable – if filling a role takes twenty-six weeks, and the candidate has an extended notice period, your "perfect hire " for 2021 isn't going to be starting in their position until early 2022.
The pandemic proved that many of our existing processes would be digitised – they had to be. Otherwise, businesses wouldn't have survived those initial few weeks of working from home during the first lockdown.
While the world may have closed down, we were helping businesses and candidates grow. The emergence of virtual interviews drastically reduced the time it took to make a hire – it's now looking more like four-to-eight weeks (a far cry from twelve to twenty-six, thankfully)!
The virtual recruitment process also lifted the veil surrounding traditional in-house recruitment. Now, the responsibility of making a decision isn't left to a single individual; a candidate can be introduced to many members of the senior leadership team to allow them to determine whether a candidate is the best fit for their business.
Executive search is evolving in line with tomorrow's leaders
A surprising trend we've seen emerging as a result of COVID-19 is the demand for leadership candidates with high-quality soft skills. And, candidates who have been working from home for over twelve months need to refine these skills, to succeed in a new role, post-pandemic.
It is likely that ahead of entering a new role or post, candidates will need coaching, to learn how to retain and hone those skills, to be able to thrive in tomorrow's workplace.
Plus, an increasing number of organizations are looking to source candidates with other new and unique qualities. The ability to be able to speak publicly to stakeholders or within the C-Suite is now a desirable skill for candidates. More so than ever before, a leader carries a public voice; not only do they need to be heard amongst their employees, but by customers, too. With this in mind, it's no surprise that soft skills are once again the ultimate requirement for new candidates.
The renewed need for executive search
What has your organization learnt from this crisis that can be applied to future challenges?
As Peter Drucker once said: "The greatest danger in times of turbulence is not the turbulence; it is to act with yesterday's logic.".
It is naive to assume that we are totally out of the woods with the pandemic. New leaders need to be prepared to be able to continue weathering the storm. Even with the increased worldwide vaccination effort, the third wave is still making its presence felt across the globe.
We're seeing businesses looking for adaptable, resilient, and agile candidates – those who helped see their existing company through the worst days of the pandemic.
Those are the candidates that will stand out, post-COVID.
Ask yourself: Could your organization benefit from an executive search partner?
While recruiting may only form a small part of your role, it encompasses all of ours. Here at Imperium Global, we pride ourselves on our ability to remain people-first, while also emulating your values and wider company brand to candidates.
Our consultants will bring a new perspective to your prospective hires. Every step can be covered, from providing you with market guidance (especially in in-demand sectors such as construction and life science), while also striving to connect you with the best candidates.
Read More
Browse Other Articles