Embracing the AI Boom: Unraveling Opportunities in the Data Center and Renewable Industry
As AI accelerates and infiltrates diverse domains, we find ourselves at a crossroads. Data centers are needed to house this tech, and energy is needed to power it. Talented professionals in both fields are needed - fast. Here's how we're helping power the new era.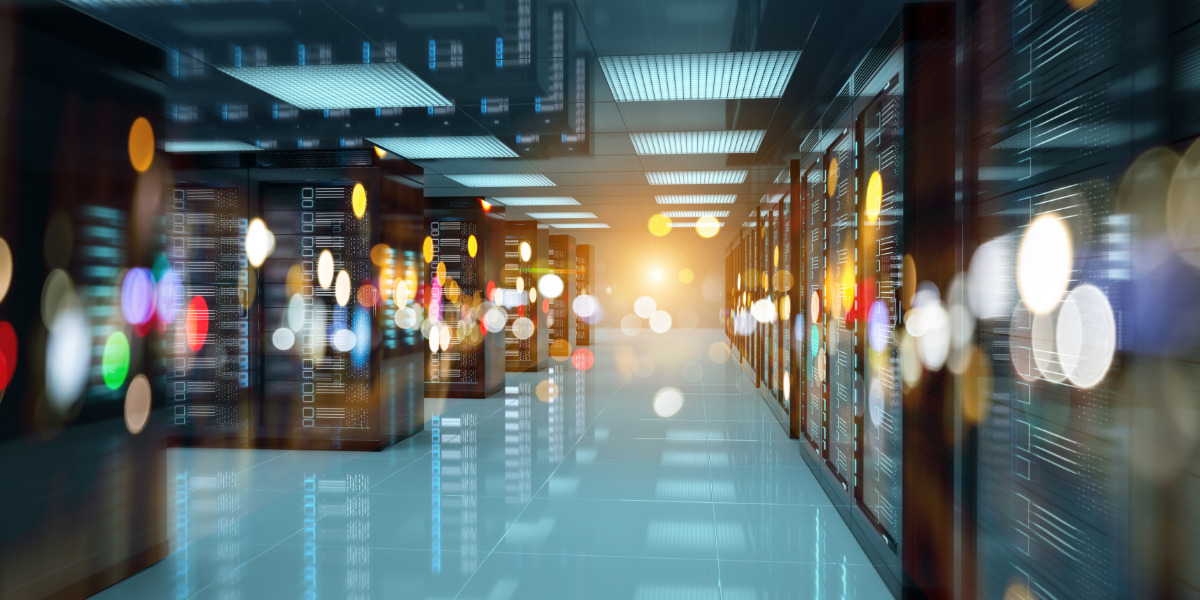 In an era defined by technological advancements, the rising AI wave stands tall as the next major shift poised to reshape industries.
As AI accelerates and infiltrates diverse domains, we find ourselves at a crossroads.
The AI data center boom is driving the need for tech-savvy staff, but also increasing the demand for renewable energy to power this impressive tech. As such, talented professionals across both sectors are needed – fast.
Here, we're exploring what the AI boom means for data centers, renewable energy and recruitment, and why we're best-placed to find the staff to power this new era into the future.
The AI Boom and its Implications for the Data Center and Renewable Industry
The integration of AI brings an inescapable reality: an urgent demand for data centers to serve as engine rooms for propelling AI's potential. This reality is illustrated in an ambitious maneuver, with Blackstone's $88 billion flagship property making a major push in the data center sector.
As part of its strategic shuffle, the company is in motion to divest assets. Selling a Texas resort for a staggering $800bn and self-storage properties valued at $2.2bn, Blackstone is preparing to channel an impressive £8bn into the creation of data centers instead.
This robust commitment is more than financial; it's a resounding sign that AI is here to stay.
But here's where things get complex. The symbiotic relationship between data centers and AI introduces a complex dynamic – the more AI thrives, the more data centers it necessitates, which in turn increases the demand for energy.
In the face of an increasingly urgent climate crisis, the solution lies in harnessing renewable energy. To increase power output, the renewables sector must harness AI-powered optimisation, as well as recruit more staff.
The cycle spins on, the more AI is integrated, the more power is needed, which requires more AI to help meet the energy demand.
Picture AI-powered predictive analytics optimizing energy consumption, or machine learning algorithms refining data center operations. The potential is boundless, as AI fuses with these sectors to drive efficiency, sustainability and innovation.
Here, the complex narrative intersects with Imperium Global's executive search expertise – operating across both data center and renewable energy recruitment. Finding these talented individuals is a big task at hand, but we're the people to do it.
Opportunities in the Data Center Industry
Data centers are the backbone of the digital economy, hosting the servers, networks and software that power the internet and cloud services.
Research projects the generative AI market to reach $126.5 billion by 2031. As society integrates with this technology on a much deeper level, the demand for computing power in AI increases.
Data centers need to invest in more powerful and specialized processors that can handle the huge computations required by AI algorithms. These processors tend to be a lot more expensive than traditional central processing units (CPUs), alongside consuming more energy and generating more heat – presenting various sustainability challenges.
Similarly, data security is of utmost importance, so it's important to build specialized data centers designed to comply with stringent regulatory requirements.
Such accelerated growth necessitates more than just ambition – it mandates a robust leadership ensemble, capable of seamlessly scaling up work infrastructure, workloads and computing.
Opportunities in the Renewable Energy Industry
Similarly, the renewable energy sector is filled with promise and growth. Completion of projects grew by 45% in 2020, a number only set to keep increasing.
Not only establishing a new standard for growth in the future, the increase in renewable energy highlights the potential for climate AI-powered tech to help meet the demands.
With a growing appetite for electricity to power the increased use of AI across all sectors – including the renewable energy sector – finding more efficient, cleaner sources of power generation is paramount. It's here that AI and renewable energy finds its pairing.
Take, for instance, wind turbines – a key source of sustainable energy. With the help of AI technology, the blade design for the turbines can be optimized to best maximize energy production. Alternatively, demand forecasting is an integral application of AI in the industry to help energy efficiency.
Both the data center and renewable energy industry desperately need skilled staff and knowledgeable leaders to navigate the digital era.
​​How We're Harnessing the AI Boom
Due to AI being a relatively new trend, data center staff are struggling with a major skills shortage. It's a landscape that demands not only recognition of AI's opportunities, but strategic investment in executive talent – capable navigators of the digital era.
Finding such talented, technically-proficient employees is a huge obstacle; an obstacle we're ready to cross.
After recognising the urgent outcry for talent in the sector, the Imperium Global Data Centers practice was born in 2018. The first of its kind, our consultants have a unique network within the space, tackling the demand for executives in this field in a way that no other search firm can.
Similarly, tech-proficient senior staff are necessary to navigate both the AI boom and the rising energy demands. Drawing from years of industry experience, we stand prepared to pinpoint and appoint these precise leaders.
Our consultants are experts in their field – renewable energy recruitment is our domain. Through the power of executive placement, we're enabling a smarter, more sustainable world, ready to jump on board the AI revolution.
Imperium Global's expertise in executive search and recruitment uniquely equips us to identify the right leaders who can navigate this landscape, guiding your organization through the complexities of the AI-driven future.
Strategic executive search comes as standard to us.
Shaping the Future
So as we set course for the future, what lies ahead? Well, it's imperative for enterprises to not only recognize the opportunities presented by AI but also to invest strategically in executive talent – a talent that can navigate the digital age.
It's important for companies to seize the opportunities presented by AI, and invest in executive talent to navigate this once-in-a-generation transformation.
Embracing the AI revolution is the way for these data center and renewable energy sectors to enhance their workforce, streamline their budget and power their processes – positioning themselves at the forefront for a prosperous future.
And here at Imperium Global, we're helping these companies redefine their futures, transform their teams and ultimately, power through the digital age.
Read More
Browse Other Articles