Creating opportunities for underrepresented talent within the bioscience workforce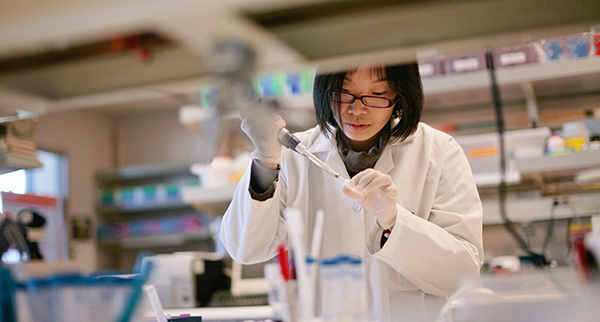 Both at home and overseas, the underrepresentation of both women and members of BAME communities within bioscience workforces is staggering.
In fact, a report from Liftstream in early 2020 highlighted the true extent of gender, racial and ethnic disparity on boards of both private and public life science companies in the UK. The report revealed the following:
Women represent just 14.7% of company board directors.
7.3% of board directors are of racial or ethnic minorities.
4 in 10 boards have no women, and 7 in 10 have no racial minorities.
The presence of women on the board contributes to more women in the leadership team.
And this isn't a problem confined to the UK. In the US, the long-term impact of COVID-19 on the workforce hasn't been proportional across the populations. Just last month, the Bureau of Labor Statistics (BSL), revealed that 865,000 women have decided to set their careers aside, to absorb a lack of childcare options as a direct result of the pandemic. With a crisis looming for the life sciences, we have highlighted three key areas that organizations should be considering, to promote diversity in both their business and the wider industry:
Broadening the bioscience talent pool
The lack of diversity in decision-making positions within biosciences is perhaps the most surprising – given the large proportion of females at both undergraduate and postgraduate level – when compared to other scientific disciplines.
Despite men and women entering life sciences at a roughly equal rate, a gender gap is emerging. In 2017, a report from the Massachusetts Biotechnology Council revealed that women held just 24% of C-Suite posts, and 14.4% of positions at board level, respectively.
Plus, the recent 'Women in the Workplace 2020' report from McKinsey & Company (which is the most extensive study of the state of women in corporate America) highlighted the true extent of the problem:
Latina mothers are 1.6x more likely to be the breadwinner, and also be responsible for childcare and housework.
For every 100 men promoted to manager, only 85 women were promoted (and 58 black and 71 Latinas women, respectively).
Senior-level women are 1.5 times more likely than senior-level men to think about downshifting their role (or leave the workforce altogether) due to COVID-19.
Simply put; organizations can't afford to lose the few women leaders in the bioscience workforce. With 38% of senior-level women currently mentoring or sponsoring one or more women of color (compared to only 23% of senior-level men), it's clear to see that, if more women leave the workforce, women and women of color alike could lose their most powerful allies and champions.
Focus on hiring underrepresented individuals at executive levels
Women account for 27% of the STEM workforce in the US, and only 1 in 20 employed scientists and engineers are black women or Latinas. Plus, women are estimated to be earning 82 cents for every dollar earned by men – meaning there are many problems we need to unpack in the immediate future.
Sure, progress is being made across many organizations, but it is slow. And, with COVID-19 expected to set women's progress in the workplace back as much as half a decade, businesses need to up the ante – or risk losing an immeasurable amount of talent forever.
That being said, good intentions won't fix bias. A study by Gartner last year found that 88% of HR leaders believed their organizations hadn't been effective at increasing diverse representation. It's clear we need to break down organizational barriers to help underrepresented talent advance.
From enabling growth within the workplace to redesigning the talent acquisition process (to help mitigate unconscious bias) and offering more flexible working hours, underrepresented talent will be given more opportunities to succeed and improve the organization's culture for years to come.
Imperium Global's approach to executive search within life sciences
COVID-19 and – the subsequent workplace revolution (across all industries) – has created the perfect opportunity for life science organizations to overhaul their current hiring goals, strategies and tactics to create new opportunities to help underrepresented talent.
As we all know, life science is a constantly evolving industry, spurred by modern life's complex issues. Here at Imperium Global, our healthcare and life science practise services a wide variety of public and private companies, in diverse sectors (such as pharmaceuticals and biotechnology).
We work closely with both our clients and candidates to ensure they are the best fit for your organization. In the post-COVID world, it won't be your products that help you stay ahead of the competition – it'll be your talent, too.
Working with Imperium Global to create opportunities for underrepresented talent
At Imperium Global, we have an exceptional network of under-the-radar executives in the life sciences industry. With over 250,000 qualified candidates on our database, we utilise powerful artificial intelligence and data analytics to give us access to prime candidates before they actually become available.
This wouldn't be possible without the integrity of our clients, who strive to provide women and those from minority communities with the opportunity to progress in both their careers, and the workplace. Without these organizations (who set the bar to others), life science would risk losing some of its brightest and most promising talent.
Read More
Browse Other Articles